We'd like to ask everyone to help spread the word about PanSIG 2019 at Konan University's Cube Campus in Nishinomiya, May 18-19. One way that you can help support PanSIG is though social media:
Website Publicity
Use this square banner on your website and link it to pansig.org. The image is 400 wide by 400 tall, but you can specify in the HTML how large you want it to show up. For example, the TEVAL SIG site has the size as 150 wide by 150 tall. (Right click or option click to save this image.)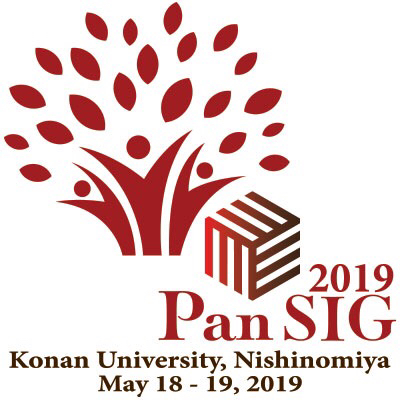 Posters / Handouts
Print out a PanSIG poster to hang on your office door, or in the teachers' lounge, or to hand out at your local JALT meetings.
Click on the image below to access the A4 PDF file (to download, right click or option click).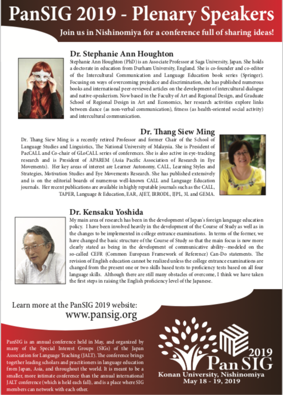 The one below is for the Friday evening PechaKucha night:
---